Antique Paintings
---
'Saltash with the Water Ferry, Cornwall', an oil on canvas, was painted by Joseph Mallord William Turner in 1811. It is now in the Metropolitan Museum of Art, New York.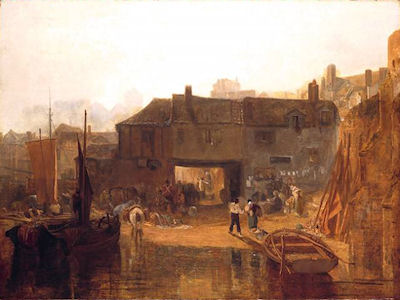 'Mary Newman's Cottage at Saltash' and 'Forder Mill near Saltash', two watercolour paintings by Walter R Ward, are now in the Dalhousie Art Gallery, Halifax, Nova Scotia.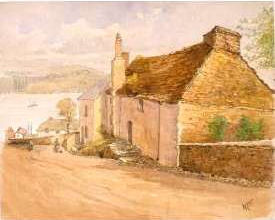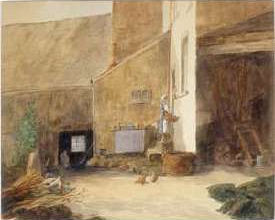 'Old Town Hall and Goal Saltash' and 'Waterside, Saltash, from Silver Street', painted c.1900 by Henry Martin, are part of the collection belonging to Saltash Town Council.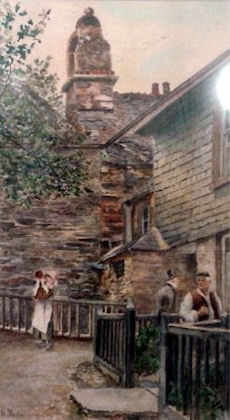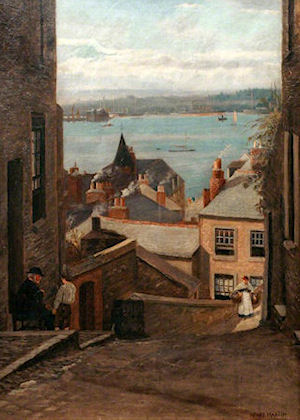 'Tamar Street, Saltash', painted in oils by Agnes Hope Fynmore c.1905, is part of the collection made by the Saltash Heritage Museum and Local History Centre.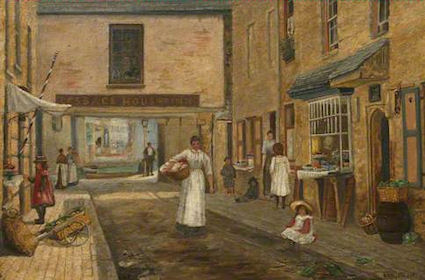 page updated 2016-06-07